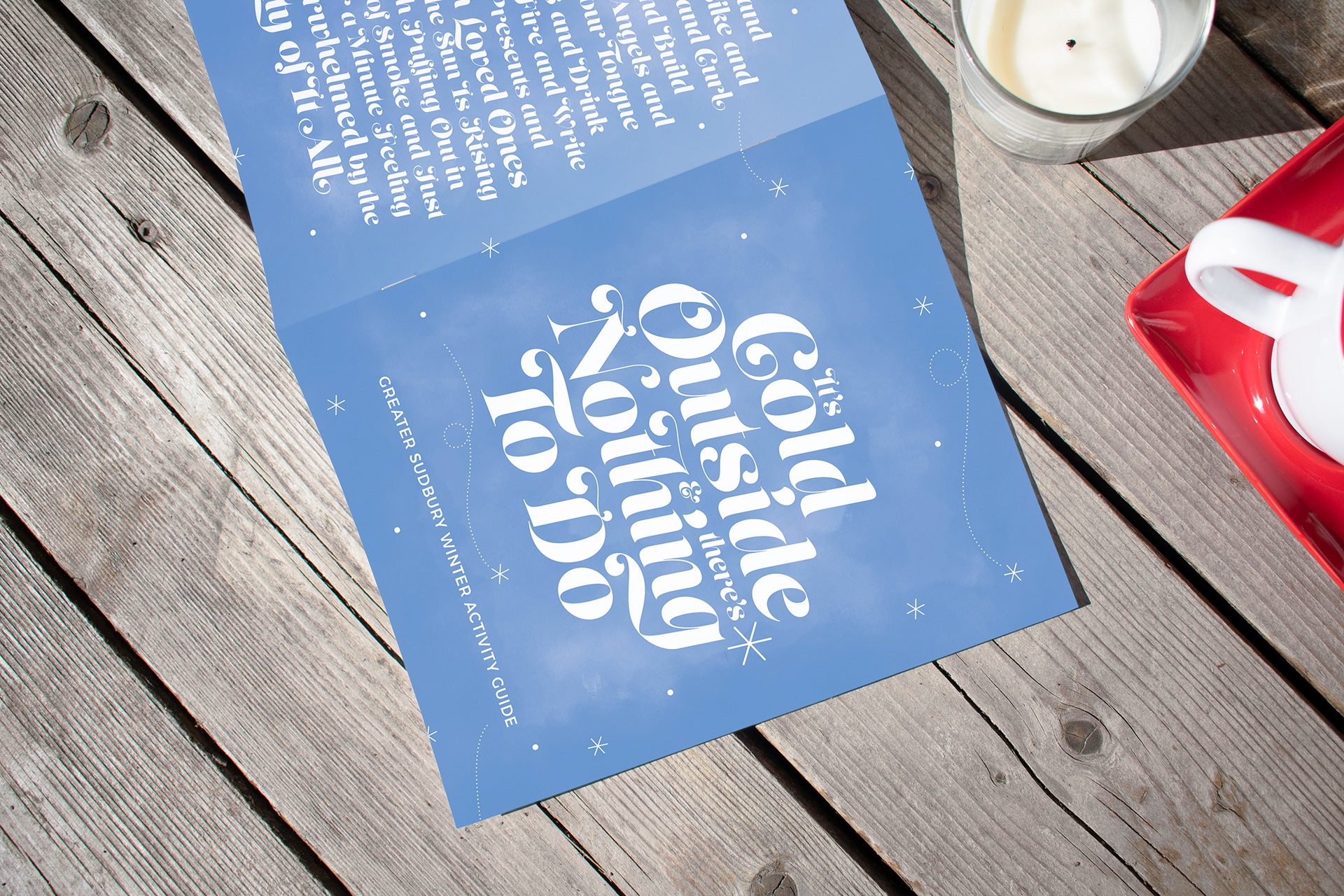 Editorial design, photography, motion graphics
Greater Sudbury is a hub for winter fun, but with the city and Sudbury Tourism mainly targeting outdoor recreation enthusiasts with their activity guides, I saw an opportunity to reach out to a more skeptical audience.
It's Cold Outside and there's Nothing* To Do entices readers to get out and try something new with playful photography, typography and copywriting. The snowflake asterisk exemplifies the humorous tone of the guide: it gives the name an ironic twist, indicating (as the rear cover confirms) that there is in fact a lot to do during the colder months.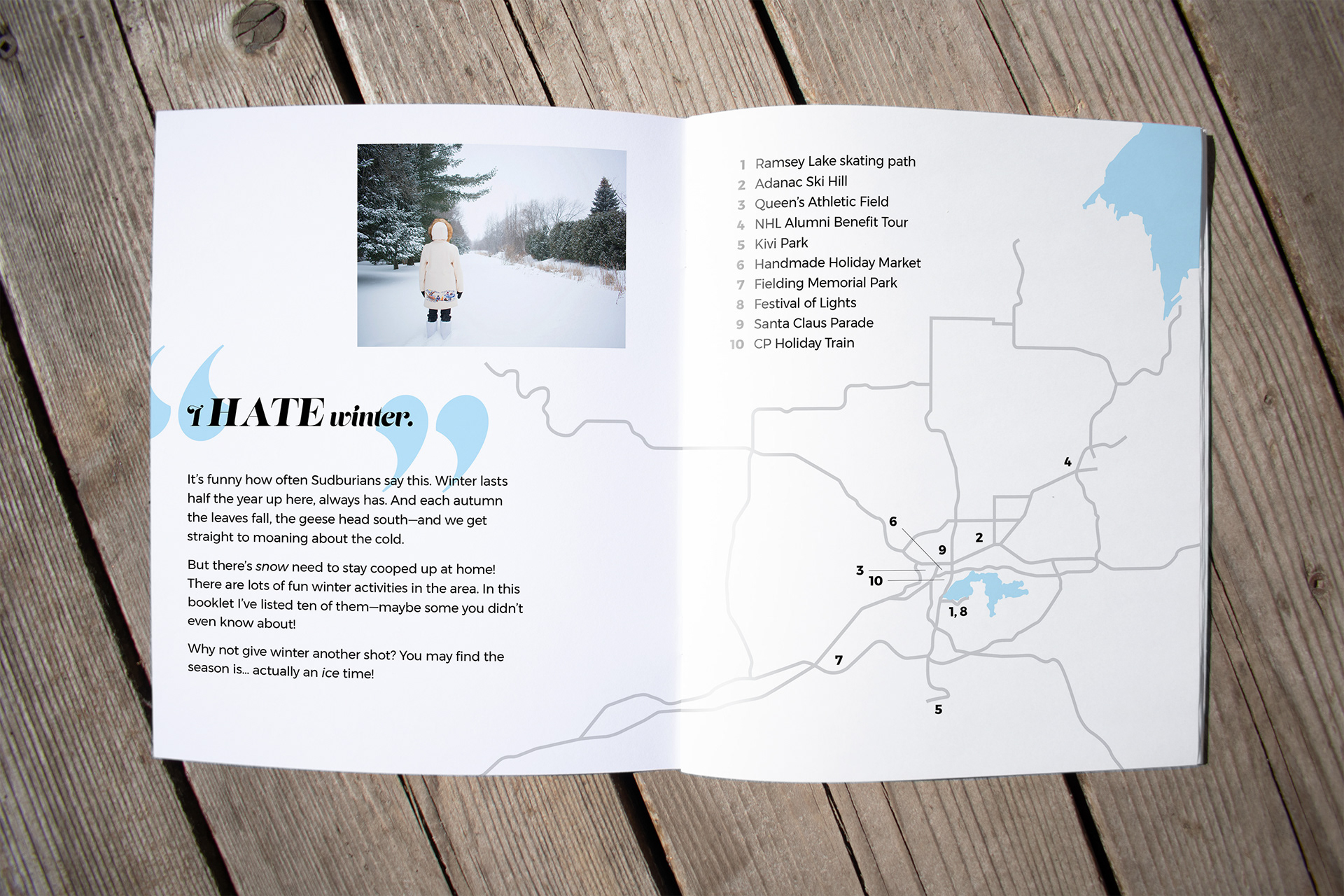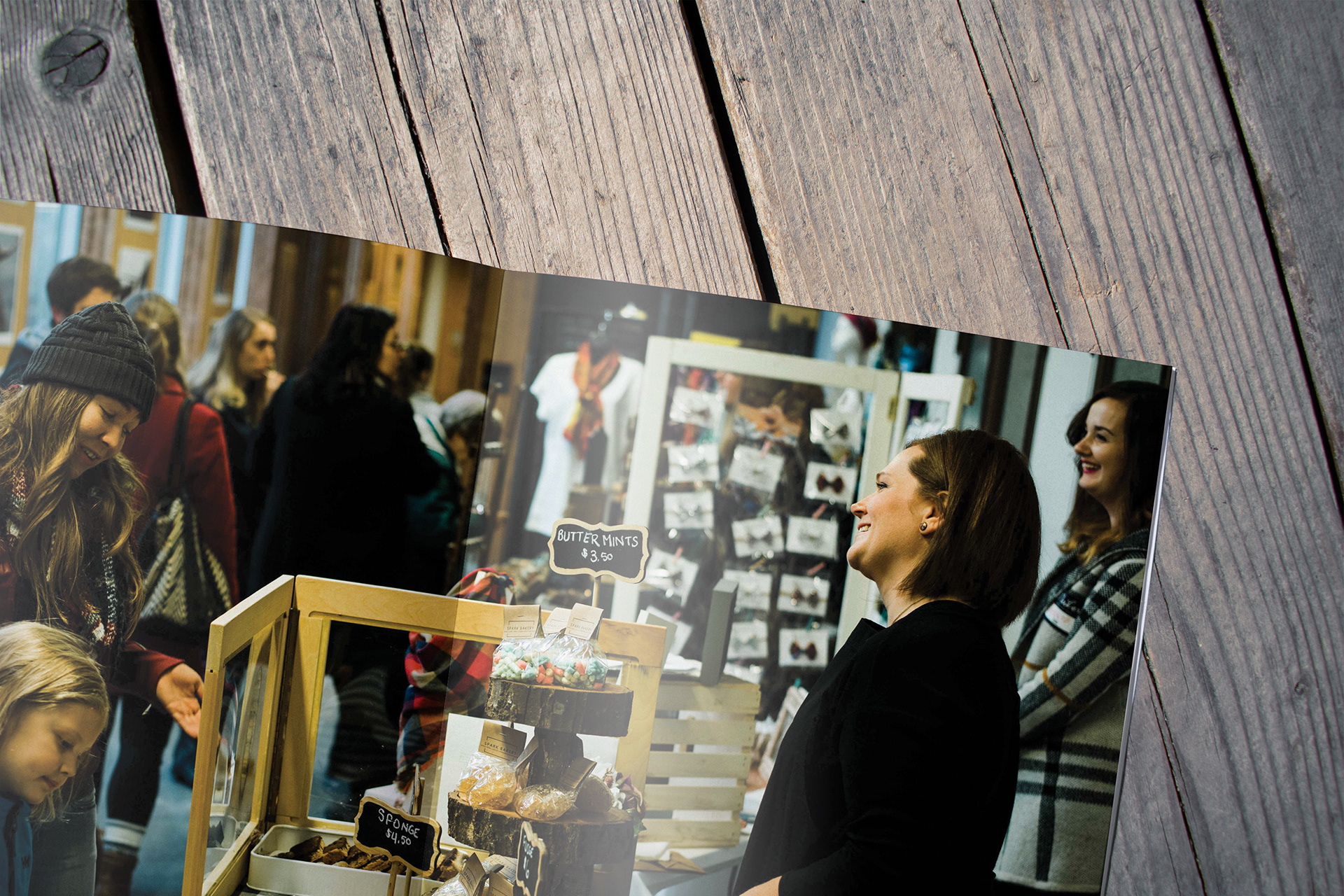 A series of short video ads and promotional social media accounts were envisioned to supplement the guide. Users can follow It's Cold Outside on Instagram and Facebook to learn about seasonal events and activities happening in the community.​​​​​​​